Belfast – July 27th 2017
We arrived in Belfast on the bus and made our way to our hostel. Yup, trying something new. Airbnb was a tad out of our price range for the city at this time of year so the hostel won out this time.
It was great. Communal sitting area, clean and friendly people. Our rooms were the size of a shoe box but it was just used to sleep so no big deal haha.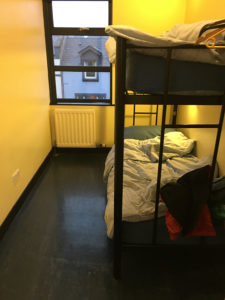 One thing that surprised me was that there were many other families there too. With younger kids also. Some older couples (late in life kinda older). I had a preconceived idea of hostel life and was a little nervous that I would damper the backpackers time with the kids there, but hostel life is so very different (at least at this one).
We were only in Belfast to do a tour so our time was super limited but we did do a walk about the city when we arrived and found the ULSTER museum. By the time we arrived it was 2 hours until closing but we totally wanted to take the opportunity to explore (especially since it was completely free: take note other museums!!!)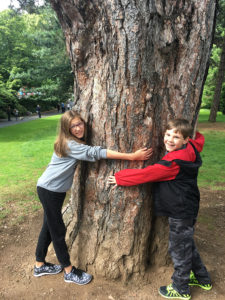 Kids had a great time. There were so many areas for the kids to explore, some hands on places and signs actually read: please touch. It threw me off a bit but in the end made our experience so much more enjoyable. When you know you don't have to walk around on egg shells and kids can explore how they need to and touch and feel things to remember more, it just makes it fantastic!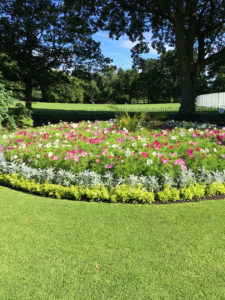 We walked through the Botanical Gardens and then found a subway for dinner then relaxed back at the hostel before our 'giant' tour the next morning.
More Photos..