Oudtshoorn – November 26th 2017
What comes close to a day of Shark Cage Diving? Hanging out with Ostriches of course!!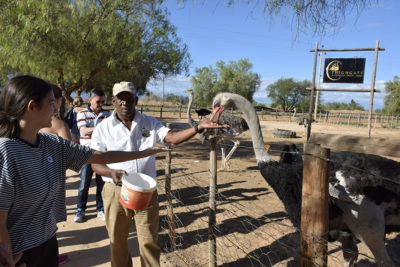 We spent the day at Highgate Ostrich farm and honestly it exceeded our expectations!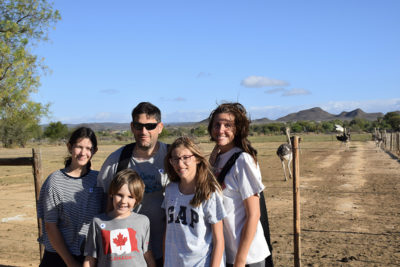 We started our tour finding out about the farm and the history of it. Ok, that part was a bit boring for the kids, but it quickly picked up when we got to see how they used the feathers, talked about how the bird is harvested (sorry vegans :)), saw some breeding pairs doing their thang', pet an ostrich, fed the ostrich, held a real egg and the piece de resistance: held a baby ostrich!!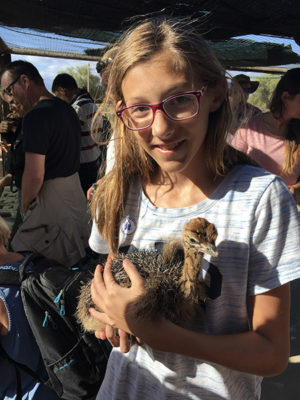 After seeing the Ostriches we headed to our Mossel Bay AirBnb for the night. This day was one of the best so far. We joked around that today was a field trip day for the kids and honestly it was. They learned about so much and could have even done a report on Ostriches if their home school teacher made them….but she didn't, haha.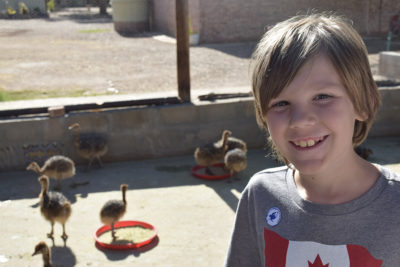 More Photos..