Lanark – August 2nd 2017
I wasn't exactly thrilled to walk around an old cemetery. I've never thought of them to be places to hang out (just like the rest of the worlds population I'm sure). But we were driving to a small town called Lanark to check one out. This was a town where Mark's mom's family had been from, the Gray's. Coming all the way to Scotland, she wanted to check out the place and see what she could find.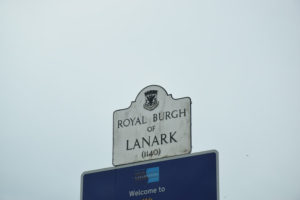 We parked the car and started looking at the tombstones. Nothing was coming up. Lucas, who I thought would be nervous and scared was so into looking at the tombstones it was crazy. He was so fascinated by the dates on them. Wondering how old the people were and their birthdays.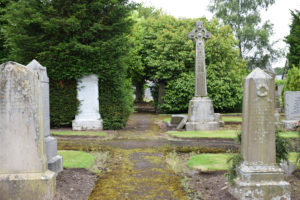 After about 10 minutes, I was ready to go and then, then we found the gated area to the REALLY old part. These tombstones were falling over, old and weathered. This was the place. We walked around looking for the last name….and no joke, we found what we were looking for. An old relative born in 1802!!! And you know what, the whole time looking around this cemetery, I was calm and it was quiet and I wouldn't go as far as to say I enjoyed my time, but it was nice!!! But enough is enough, geesh!!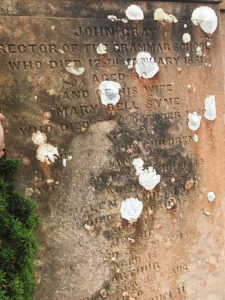 More Photos..