Back to Edinburgh – August 1st 2017
So, Oban was a very comfy sleep. The hostels have the most comfy bunks and big warm duvets. I felt like a queen. Perhaps it was because for a couple days, I had been sharing a double bed with an 8 and 12 year old…another story, another day.
We packed up and hit the road. Our plan was to stop a few times on the way home. Soon after leaving beautiful Oban, 2 kids started complaining of headaches in the car. Lucas was even complaining of a tummy ache. He was stuffed in the way back of the 7 seater car and perhaps with the winding roads, it was getting to him. I went into panic mode. I've never had a kid sick in the car and it's my worst nightmare…if it was going to happen, I was going to be prepared.
First rest stop we saw, we pulled over. Lucas was put in the front seat, with a towel covering him and an empty coffee cup as a 'just in case puke cup'. Advil was administered and we were on our way again. Soon after he perked up. But had us convinced he still needed the front seat, sneaky little guy!!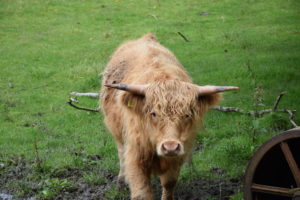 Stop 1: Highland cows!! You read that correctly. We drove to find these little hairy cows. They are so adorable and very friendly, at least the ones we came across.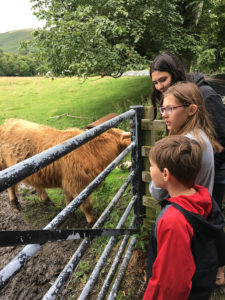 Stop 2: Sterling Castle. We stopped to see it and of course more cows. We didn't got in as we have plans for Edinburgh Castle. Didn't want to overdue it with the the castles and tire the kids too much.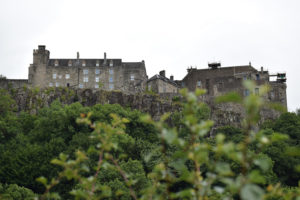 Stop 3: The Kelpies. The Kelpies are two 30m high massive horse head sculptures. They sit in a nice area where there is plenty of green space, cute boats on a canal and a few cafes to grab something to eat. We had a nice stop there.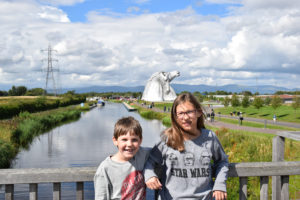 The highlands have now been checked off the list. Back to the city for some more exploring!
More Photos..