Barcelona – October 5th 2017
Today we were headed out of Barcelona. Leaving our horrid Airbnb behind and prepping for our nearly 24 ferry ride to Rome. Unfortunately the boat was leaving at 10pm and we needed to leave our Airbnb by 11am. Fortunately, we could park our car at the terminal and walk into the city for the day!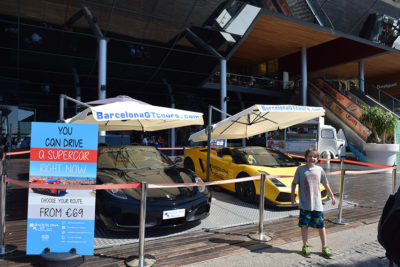 We decided to walk down Los Ramblas again and check out any areas we didn't see the first go around. This included La Boqueria, a massive market filled with everything you could imagine. We walked about, sampled some juices, wished we could buy all the yummy meats on display and Lucas had a great time checking out all the fresh seafood. He was fascinated by the different fish on display and crabs still moving about.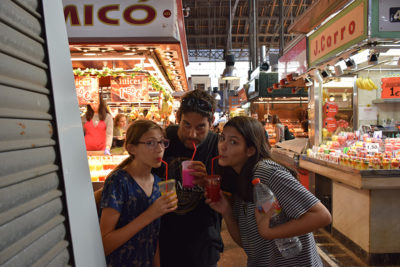 We were still on the hunt for a paella and found a small restaurant on the street that offered Paella and an appy combo. We just wanted to share to have a taste so we tried to order just one portion for the table. The waiter didn't quite understand that we just wanted a small bite to eat. He reluctantly took the order and then asked if we wanted drinks. We had water with us but didn't need drinks as our snack would be a quick one. When we didn't order drinks the waiter closed his notebook and told us he would not serve us. We were not worth the work and wouldn't bring any money into the restaurant. I'm not exactly sure. There were open tables around, no wait and so we thought it would be no problem. Coming from a serving background I didn't see the problem and I was shocked we were told to leave. SHOCKED!! I had some choice words for the waiter. I think I ended up telling him he was a bad person. Which, trust me, I feel bad about. What could we do, move on and search for Paella somewhere else…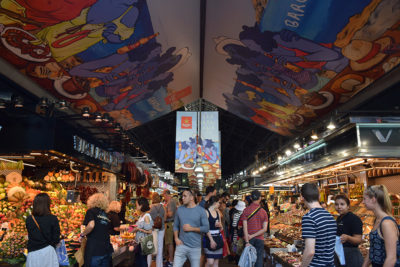 Paella was found at the mall by the port (waterfront). We found a nice air conditioned spot in the mall that had wifi and were hanging out there for a few hours until our boat arrived. I found a small restaurant that served Paella. Getting it for take away was a whole different story, but the point is, we got it!!!! A yummy authentic seafood Paella.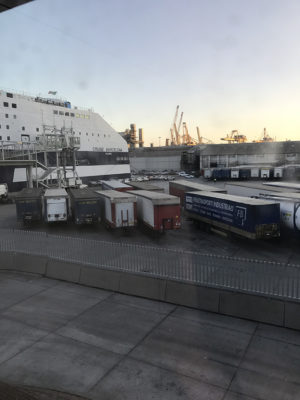 By 8pm we were able to line up and get ready to board the boat. We booked a sleeper cabin as it was an overnight ferry (which was the best thing we could have done). By midnight the boat was on its way and we all soon fell asleep.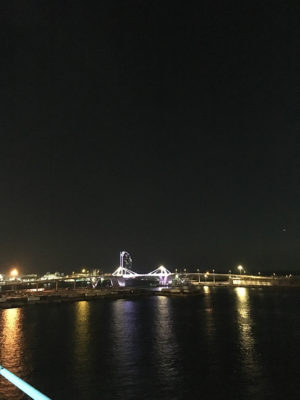 More Photos..