Edinburgh to London – August 4th – 5th 2017
Who plans a train ride from Edinburgh to King's Cross (a crazy busy station) on a Friday during the weekend and after work rush? We do of course!!!!
The train ride into the city was lovely. Best way to travel. Lots of leg room, we could walk about and stretch and hello, food car. yes!!!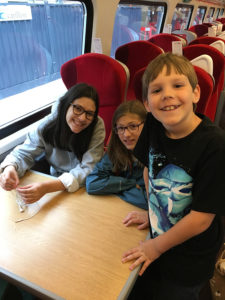 We arrived to King's Cross station just about 6pm. It was busy and we navigated our way through the underground and on to a bus. All this with huge suitcases and tired kids (and adults). We did well!! Not a single person, meaning child, was lost during this first ever Tube experience. 10 points for us!!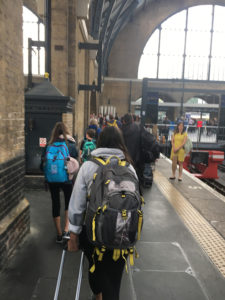 We grabbed our bus and on we went to our Airbnb in Tooting. About a 35 min tube and bus ride from the city center. Tooting is a quiet area with grocery and park space close by. Also a community pool (which we would use later in the week) and our flat was spacious with 3 bedrooms and a super cute blue front door!!!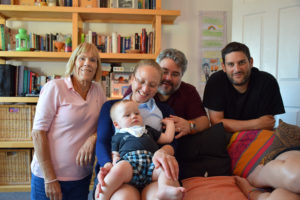 Saturday was a designated lazy day. We slept in a bit and then we got to see Mark's cousin and family who we haven't seen in 11 years!! It was so nice to catch up, meet their ADORABLE son and over indulge in a favourite comfort from home: ROTI!!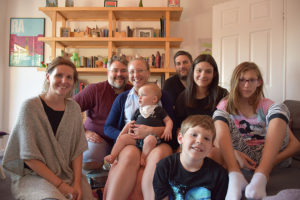 More Photos..