Dubrovnik – October 24th & 25th 2017
Dubrovnik had so much to offer. It was quaint and old and charming and beautiful. It also has a cable car up the mountain to give you some breathtaking views of the town and the gorgeous Adriatic Sea below!
There had been rain and wind the day prior and so when we woke in the morning to calm skies we hurried to the cable car and went up for the ride! It's such a simple thing but the kids loved it so much. To whizz up the mountain on a fun cable car will make any kids day!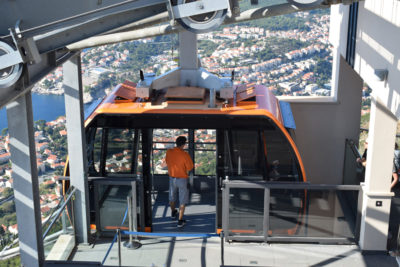 We took the regular touristy shots, and went a little off the beaten path ( I swear we were so safe) and got a fantastic photo of the family! We were also surprised to see that there was ATV-ing. That would have been an extra fun activity for us but we had to watch the time and we were wanting to get over to Lokrum Island before the day was done.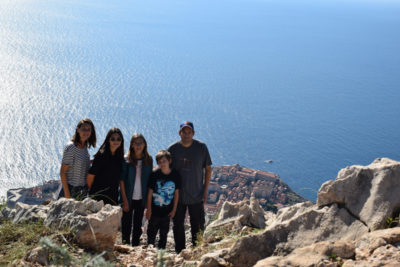 Down the cable car we went and a short walk through the old town we arrived to the harbor side. We hopped aboard a ferry and took a scenic ride to Lokrum island. It was for sure a huge highlight for our time in Dubrovnik. See, this island had bunnies and peacocks roaming wild all over the place. Friendly(ish) and such a fun treat for the kids. Lucas and Avery couldn't get enough of the bunnies and Mark and Taylor had a run in with some peacocks. Haha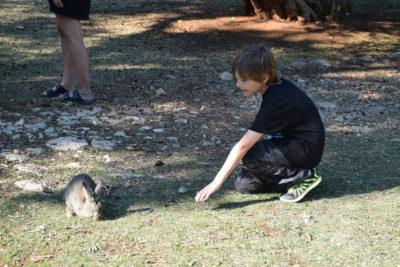 The island had restaurants, cafes, a spa, a small visitors museum and other things to do. A swimming hole and some fun climbing rocks all around the waters edge.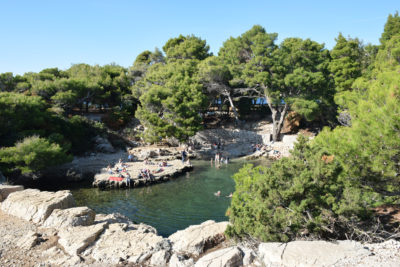 For all the Game of Thrones fans they also had a replica of the Iron Throne. We spent a good few hours on the island and would have spent the whole day and into the evening if we could but alas, the last boat was leaving soon and we didn't want to be stuck there ;).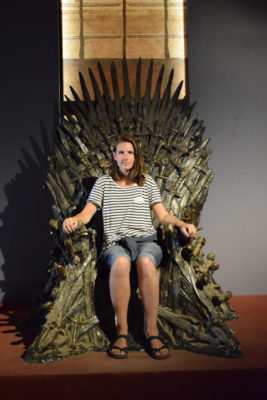 Lokrum Island and the Dubrovnik Cable car were more great experiences for our family. Parenting win for this day!!!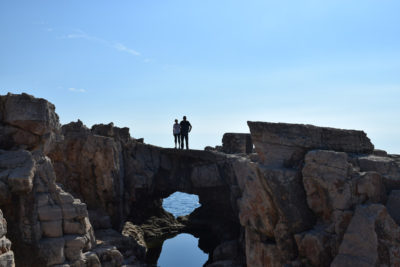 More Photos..