Split to Dubrovnik – October 22nd & 23rd 2017
Good bye Split, it was fun and relaxing. We dropped our rental car off by the bus station, which was a great convenience as we were taking the bus to Dubrovnik. Why drive yourself when the bus will be just as easy, not too expensive and you can sit back and relax.
The station was small and it was hard to know when our bus was showing up. No announcements were made, you just had to watch out the window. Once our bus did arrive the people rushed the bus. We thought we had general tickets so we sent the kids up first to save 5 seats together and Mark and I dealt with putting the bags in the undercarriage. Which might I add, is an extra charge when you get there and the driver looked like he was putting the cash right into his wallet…hmmmm.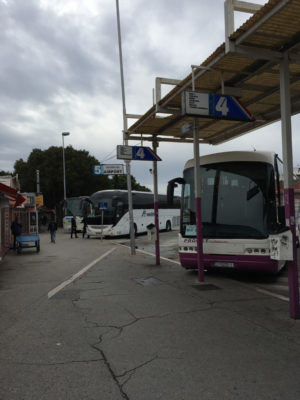 Once on board the bus we found the kids and took our seats. Here is a really funny thing about those seats. We had assigned seats. This came to light when we noticed people moving about the bus, a couple having to get off the bus, and another couple taking their place. We checked our tickets and they had a seat number on them. SHOOT. We figured we would all have to get up and move about and create a whole bunch of commotion BUT the kids had someone pretty much put themselves in the right seats to begin with. With no reference to the ticket seat number. Way to go kids!!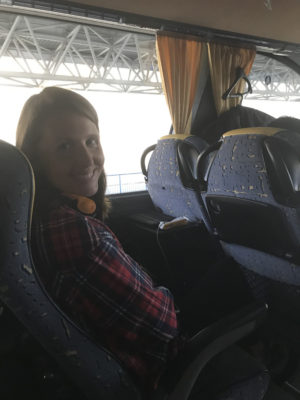 The ride was great. It was relaxing and the scenery was beautiful. To drive from Split to Dubrovnik you actually need to leave Croatia temporarily and cross through a small part of Bosnia and Herzegovina. When we arrived at the border we weren't entirely sure how it was going to work then a border guard came on the bus and collected every single person's passport. She took them in and scanned them (checked them, whatever they do) then handed them back to the bus driver. He put them up front and drove on. Fingers crossed he had everyone's passport. No more than 15 minutes later we were at another border and were crossing back into Croatia, passports checked again and eventually handed back to everyone. Big sigh of relief to know they were safe in our hands. One of my biggest worries is losing a passport!!!
Soon we arrived at the bus depot in Dubrovnik, grabbed our Uber and were on our way! Nearly there, our travel day was almost over. Dropped on the main road we gathered our bags and began the walk into the old town. No cars allowed in there, my dream!!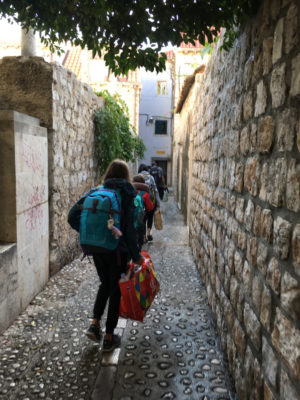 We stayed on the second (or third floor however you count it) in a tiny two bedroom space, a stones throw (as they say) from the walls of the old city. Our host, who seemed to have gotten the party started early (if you know what I mean, *drinky drinky*) was excited to show us all the great spots to see, restaurants to eat at and was happy to brag that his place was on the Game of Thrones walking tour. I've never seen the show but Mark loves it and for the next few days I suppose I was going to feel lucky to be walking around and staying near to where one of the most popular shows is filmed. Cool beans!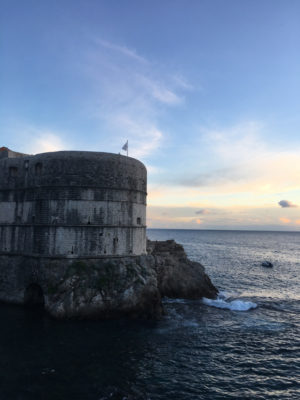 More Photos..