Pisa – September 4th 2017
Next stop Pisa!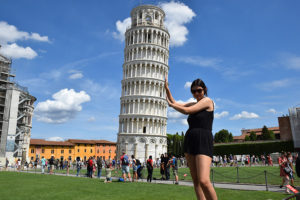 Now, as much as I loved Venice, Italy was somewhat letting me down again. Between the drivers being crazy and Florence not being as lovable as I would have liked, I really wanted Pisa to blow me out the water with Italian fabulousness!!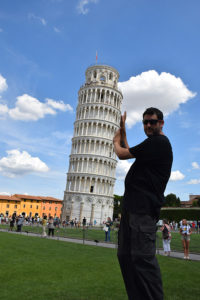 Parking and traffic were a little frustrating around the area, but we managed. Bought a ticket from the machine after Mark walking all over for 20 minutes looking for it. We walked back roads to Pisa and through the arch way to that familiar site you see. The leaning tower.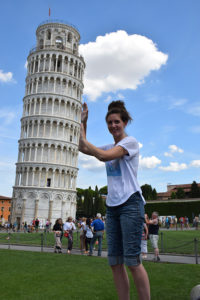 It leaned more than I thought. Perhaps I didn't believe the pictures I'd seen. Or perhaps I thought they were embellished to make the tower look like it was leaning more than it actually was. Nope, it really leaned that much!!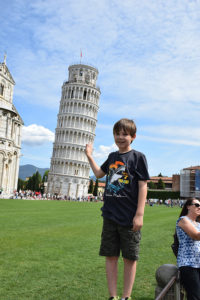 We spent some time doing to corny touristy photos from different places around the tower. After that, we found a lovely lady to take our family shot and then we looked for the ticket office to see if we could climb that tower!!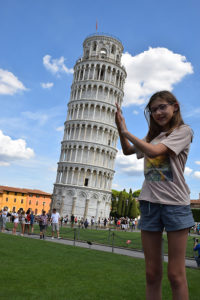 We found the ticket office and boy did we find the cost to climb the tower. 18 Euros ($27 Canadian) a person!! Are you kidding me. That was a no go but we decided to cheer ourselves up with what else: GELATO!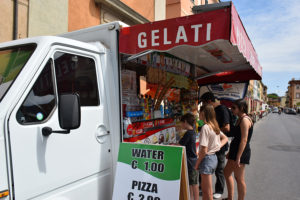 Good bye Pisa, you were a quick stop for us, and we have so many corny pictures to look at for years to come and possibly use in a wedding slide show when one of the kids marries!!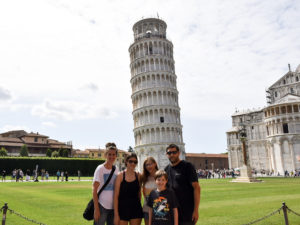 More Photos..