Luxor – November 10th – 12th 2017
We loved everything about Jordan. Everything from floating in the Dead Sea to the hospitality of the Jordanians. I had been apprehensive to take our family there at first thinking the country was part of the unrest everywhere, but was proved to be so wrong in my initial thoughts. We had a lovely woman dressed in a Niqab (full face covering) come up to us in the grocery and welcomed us to her country. She insisted on buying our groceries for us, we politely declined but if that doesn't scream "WELCOME" then I don't know what does. Silly media for making us/me think otherwise about certain places, geesh!!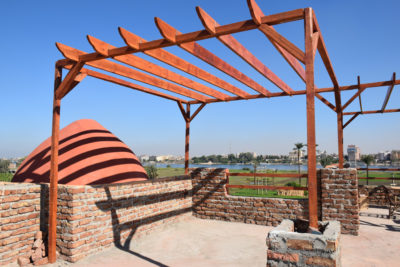 The one and only hiccup about Jordan was on the morning we left. We had to drop the rental car back to the airport hotel early for our flight. The rental car agent was confirmed to meet us but never showed up. That caused a little stress but in the end the hotel was lovely and gave us a ride to the airport where it was time to head off on our next exciting adventure to Egypt!!!
We had a good flight into Cairo, got our visitors visas and transferred to our next flight which would take us to Luxor. We were staying in Luxor for a few days before our big splurge of a NILE cruise!!!!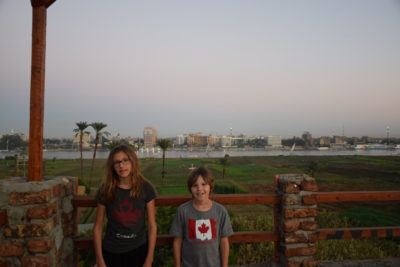 The place we booked was totally off the beaten path in a village on the west bank of the Nile, opposite the busy city side. It was very rural and wonderful. A small slice of paradise with a wonderful host and awesome staff who waited on us hand and foot (we were very much not use to that but enjoyed it immensely!!). We had 3 days of pool time, huge and wonderful breakfasts and dinner delivered to our door. Luxor was amazing so far!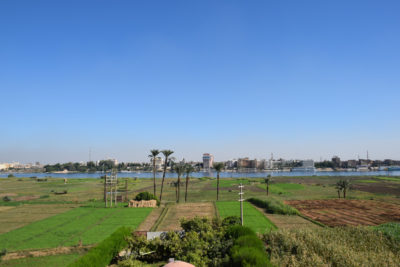 More Photos..