Krka National Park – October 19th 2017
Our first Croatia adventure day had arrived. We were headed to Krka National Park. Not too far from Split, we drove and arrived in the later part of the morning. We purchased (our crazy expensive) tickets for the day and walked into the park. It was a bit of a climb down into the park from the parking lot and I believe 2 out of 5 of us had sandals on (Taylor and I shall remain nameless 🙂 ).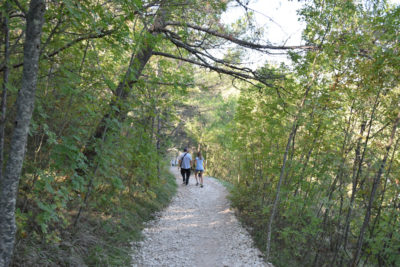 The park was indeed beautiful. The scenery was stunning. It was the exact type of adventure day we needed. Open space for the kids to explore and run around. Nature, animals, trees and rocks to climb. We spotted fish in the water, birds and ducks all around and there were so many waterfalls.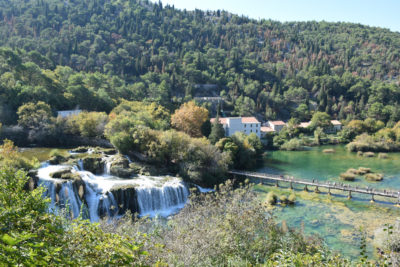 The big falls that are postcard worthy were closed for swimming as the waters were too high. So we just admired them from the side and from the bridge. That was fine and we got a great family photo. We also tried to purchase some postcards from a small souvenir stand, but trying to pay with the equivalent of a $20 bill proved difficult (and quite frankly we were looked at like we were crazy trying to pay with such a big bill!!).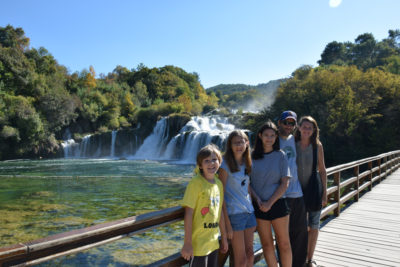 After finishing our walk in that area of the park, we took the bus back to the entrance (no way we were doing the climb twice, once was good for my poor feet!). We drove to another park entrance a ways away.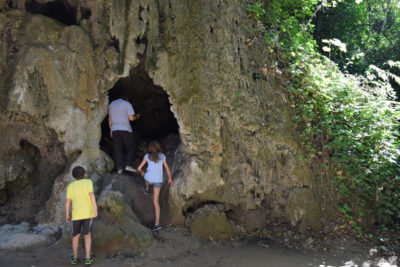 The second entrance was less busy and we easily found parking. We knew there was a cave at this entrance and were excited to find it. We did indeed find it. 517 grueling steps up and we arrived to the most beautiful view and super interesting cave.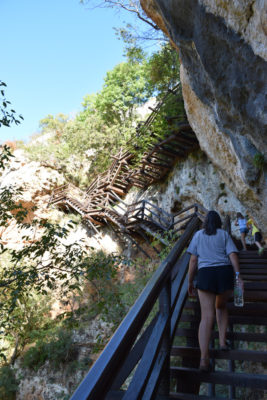 The cave was a small one and only took us a few minutes to get to then end but it held lots of history and we read about how the people lived in them thousands of years ago.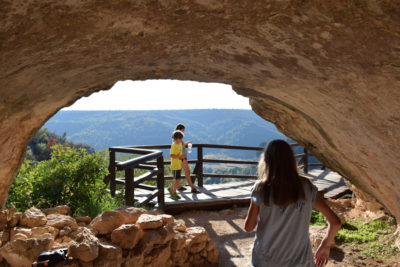 Our day was wrapping up and we stopped to grab some much needed water from the store on the way down and took in one last waterfall across the lake. Krka was amazing!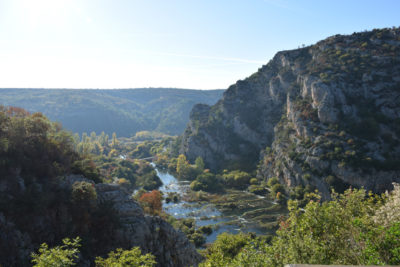 More Photos..