Split – October 17th & 18th 2017
Farewell Rome, you've been fun! It was also time to say goodbye to the car we'd been leasing for the last 2 months. First we were able to sell the roof rack and storage box in Rome then we dropped the car off near the airport. 7100 Kms later and the European road trip was officially done but it was now time for another part of the trip I was super excited for: Croatia!! I was so excited that I have forgotten all about having to get up super early, the crazy packed Rome airport and the non existent leg room on our budget airline 🙂 hehe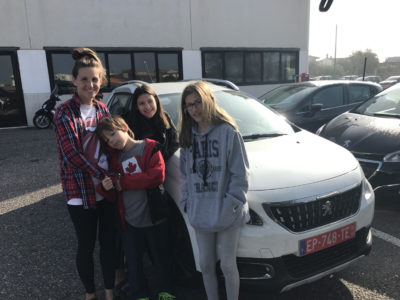 We did rent a car on arrival. Croatia (Split to be exact) knows how to treat it's visitors and we were given a BMW SUV, wha!! Guess who wants a new car when we get home, a BMW to be exact, yup, this girl. Alas it won't happen but I can dream! The car was awesome!! Ok, back to the blog…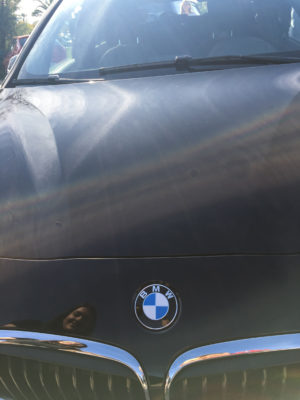 After our drive (which was FAN-FREAKING-TASTIC being on the road with calm drivers, coming from Italy) we came into town and arrived to our Airbnb for the week, a great spacious place with a super host that gave us lots of information.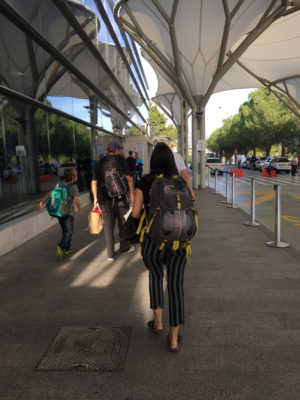 One recommendation that was given was to visit a local's beach. We were shown the beach that most tourists don't go to and we decided that would be perfect for us.
The day we arrived Lucas came down with a fever and headache so we laid low and had a quiet evening. He had bounced back the day after so it was beach time!!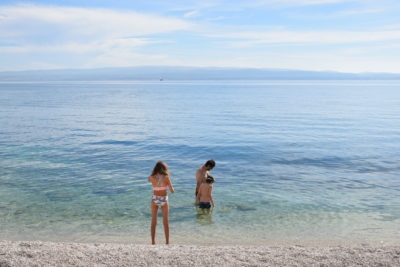 The waters in Croatia were crystal clear. Something that I'd only seen in photos. We were able to see fish swimming all around, fed them with bread and had a great time for part of the day. The beach was quiet and relaxing, the waters were cool and refreshing.
As it cooled down we packed up then headed to the grocery store and mall. Avery was pretty happy that we found some Frosted Mini Wheats at the store. They called them Toppas here, we hadn't seen them anywhere else and haven't seen them since either.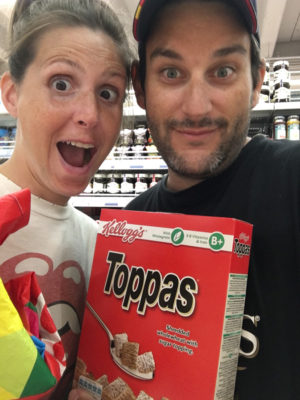 I was loving Croatia so far. From the friendly people to the beauty. I don't mean to sound so corny, but Croatia is my jam (as the young ones say these days, 😉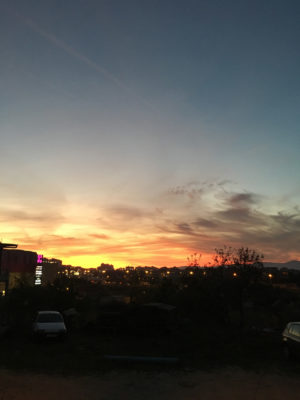 More Photos..