Nice – September 6th to 9th 2017
I especially had been looking forward to staying in Nice, France for a while. I was ready to leave Italy and get back to some familiar ground (at least knowing the language). Staying in Nice also meant our first stretch of down time. We booked here knowing that there wasn't much around to do, and we picked a place with a pool to give the kids a break from touristy things and just have some fun.
Just before Nice we stopped in Monaco for about an hour. We were lucky to find parking right down by the harbour where we took a short boat ride across and then walked back checking out the huge multi million dollar yachts. One yacht was so large and obviously so over the top it had it's own helicopter!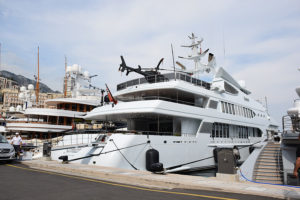 So arriving in Nice, we checked into our hotel/self cater apartment, did a quick run to the grocery store down the street (almost paid $18 Canadian for a 12 pack of juice boxes, ugh, gotta watch those things!) and then got back to the apartment to take the kids for a swim….uh oh. Got to the pool after 7 and it was closed. Closing time was 6:45, say what!??! Who closes a pool at 6:45 at the tail end of summer. These people I guess.
We did manage to get to the pool the next day. The non heated pool was chilly cold! The weather was not exactly hot so it made swimming a little difficult and the kids didn't last long each time we went in.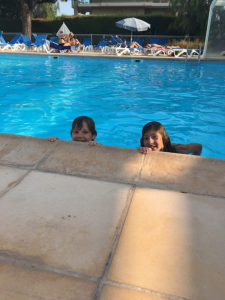 The beach was only about a block or two away and we tried to explore there. It offered a beautiful sunset and plenty of time to skip rocks as there was no sand. We tried to swim but the waves made it a tad difficult and the rocks were a little hard on the kids feet.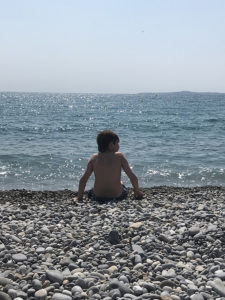 We spent 4 days relaxing in Nice, it was great to recharge and slow the pace down a bit. Part of me felt bad for not exploring as much but I keep having to tell myself that we need to chill, have down time because it's not realistic to push the kids so much. It worked out great and we only had one really horrible day of weather but since we didn't have plans anyway it didn't matter!
More Photos..