Off to Ireland – July 22nd 2017
Our first real long travel day experience was not so WOW. With a 6:20am flight we were up at just after 3am to get ready to go. Kids (and us) barely slept. Flight was delayed a tad and WOW air didn't really wow us.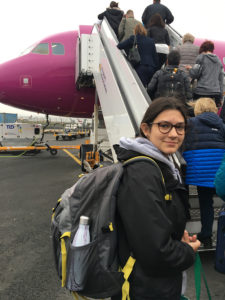 We arrived into Dublin after our delay in Iceland almost on time, not too late. But for reasons unknown, had to sit on the plane for an extra 15 mins. Then disembark, find our way to Passport Control and wait, wait, and wait. I'd say 30 or more minutes in line with tired kids (who am I kidding, I was exhausted too). We were finally out, got our bags then met up with Grandma, who had flown in from Vancouver a couple hours before and will be traveling with us for the next few weeks!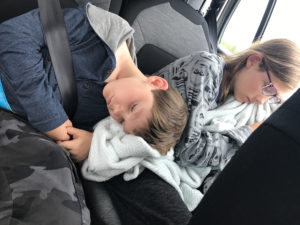 We weren't just driving a short distance to the city, we were driving clear across the country to the west coast Cliffs of Moher. On the left side and on small roads!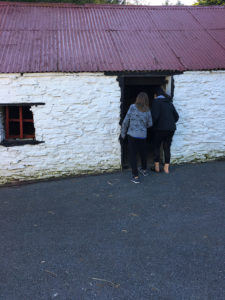 We made it though!! Mark navigated the roads and we found our way to our airbnb. It was 20 mins down a country road. A 200+ year old farm house that was so cute. The property had cats, dogs, swallows, a potbelly pig and a roaming fox we saw just up the road. The kids had fun seeing the animals. This was a nice stop for us to recharge and get ready to see the Cliffs of Moher the next day.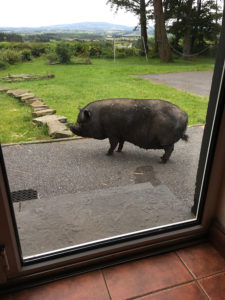 More Photos..