Petra – November 7th – 8th 2017
Petra! Petra is a historical and archaeological city in the south of Jordan. The city is famous for its rock-cut architecture.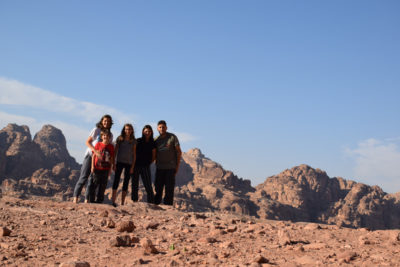 It took us 3 hours to drive to Petra from Madaba. Not too bad and the roads were pretty much in good condition with not too much traffic. We checked into the hotel which was a massive upgrade to our Madaba hotel and we went for a quick bite to eat before we went to explore Petra. Unfortunately the food and service took way longer than we expected and we were getting antsy. It was hard to be frustrated though as Jordanian people are so wonderfully friendly so we just rolled with it.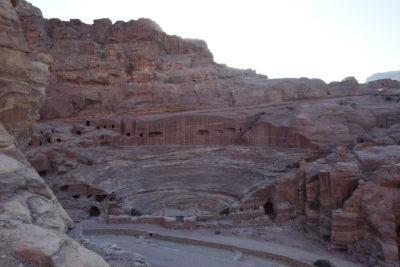 It was a good 30 min walk from the entrance (the visitor center) to the big showstopper, the Treasury. Probably the most photographed thing in all of Petra. What people may not know is that to get to the inside you walk through over a kilometer of narrow passageway way called the Siq and the feeling of being engulfed by massive swirling red rocks was so neat! I think I took more pictures in the Siq than out!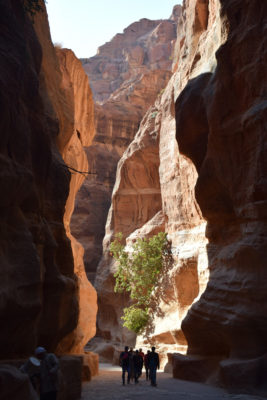 The treasury was beautiful and just absolutely amazing to see. The entire thing had been carved out of the rock in the side of the mountain. A-MA-ZING!!! We took the family photos in front and then started to explore more.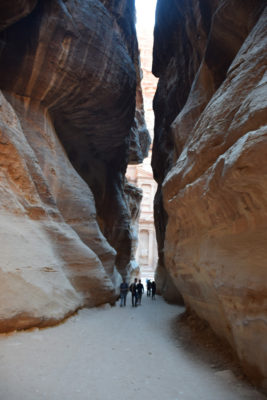 Petra was a fantastic place for the kids. They were able to climb and explore and there were barely any restrictions (well, I suppose that means safety) but we were safe and climbed high up to explore all around us.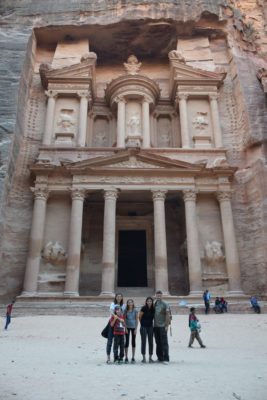 We maxed out our time there seeing all we could before the donkey and camels were making their way back to the entrance with tired visitors. This let us know it was time to go. The sun would be setting and it was time to leave this beautiful UNESCO site.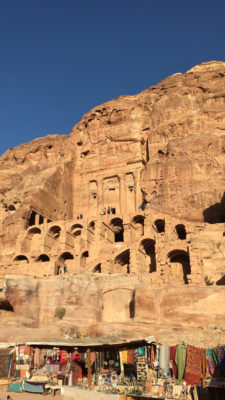 Petra was absolutely stunning!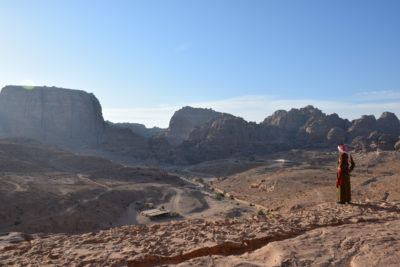 More Photos..