Barcelona – October 2nd & 3rd 2017
Time to hit the road to Barcelona. We had been in the city twice technically but had yet to see any of it, really. We were ready for our stay and couldn't wait to explore. I had always heard great things about Barcelona. We stayed just out the city, about 30 minutes by train. Again close to the beach (about 15 minute walk).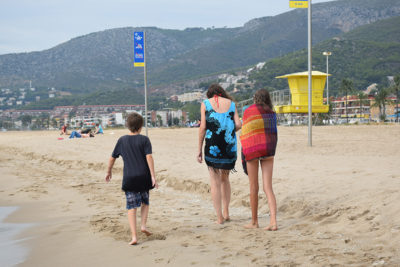 Arriving to our rental we were underwhelmed. The area was a beachy area but the small complex we stayed in was a little on the 'rough' side to me. Turns out the inside didn't make things better. This stay marked the very first bad rental experience of the trip so far.
The home was poorly equipped and we were only given 2 bath towels. The kitchen lacked most things and had a mish-mash if you could even call it that. No tea towels or wash cloths or rags for the kitchen. No drying rack. There were some sort of chewing bugs in the tree trunk bedside tables, ants all over the kitchen and dinning room, a huge TV that didn't work, non existent wifi and electrical sockets hanging out of the walls. Yup. We picked a winner, ugh!
We had plans to go into the city the next day and that was a good thing. Keep us busy and out the house. Well, Barcelona was in the mists of political issues and therefore the city was going on strike. So our city day was put to a stop as train service was cut for the city wide strike day. Beach day instead!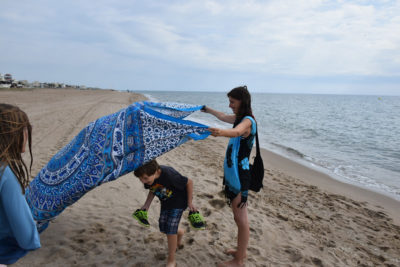 We walked to the beach and enjoyed a nice time playing in the water and of course having some ice cream. It was too cold to swim for long but we collected seashells and enjoyed the quiet of the beach (off season has it's perks).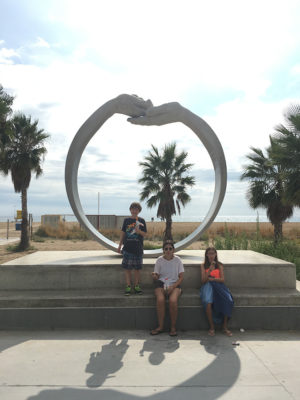 More Photos..